10 Best Keyword Research Tools: Free & Paid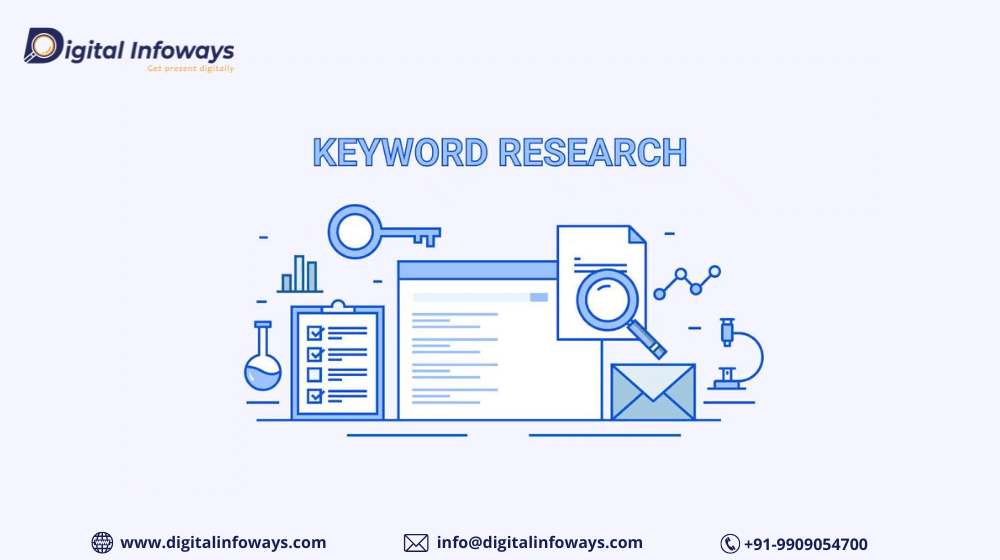 Let's get right to the point: long-tail keyword concentration is vital for good search engine optimization (SEO). Although receiving less traffic than more broad terms, these keywords are linked to more qualified customers who are more likely to be in the middle of their purchasing process. With the On-page SEO services, you can have all the options.
The good news is that choosing long-tail keywords for your website's pages is a straightforward process. Using the right tools for keyword research simplifies and speeds up this process even more. Using Digital Marketing Company services are the best there.
Keyword research for your website content may be as simple as using one of the nine most successful tools now on the market. Here are two things to keep in mind when you do your research: the significance of your discoveries and, if necessary, where they are located in the world. You will need to know about the top 10 keyword analysis tools there.
Relevance of keywords
When picking keywords for search engine optimization (SEO), relevance is the most crucial factor to consider. Why? You should go into as much information as possible since it's in your best interest.
Instead of using the keyword "swimming pools," a firm that installs fiberglass in-ground pools could be able to attract more qualified consumers by using the term "fiberglass in-ground pool installation." To put it another way, the term "fiberglass in-ground pool installation" is more precise than the term "swimming pools." Why? Because you never know who could be looking for "fiberglass in-ground pool installation" information or someone to do the installation… and you never know who might be looking for you!
Searches Based on a Location's Keywords
When optimizing your website for the right keywords, location-based searches are also crucial. People who use search engines to discover products and services near them will often include their current location in the search query. Afterward, "fiberglass in-ground pool installation in Boston, Massachusetts" is used as a synonym.
If you do business in a particular geographic place, you may consider using location-specific keywords on every one of your web pages. It's good to create a separate website for each of your company's locations if you have operations in many states or countries. Ensure that people can discover you when they search for a specific topic.
Here is a list of nine excellent keyword research tools, some of which are free and others need a charge. You may quickly and easily find potent long-tail keywords for your search engine optimization strategy using these tools.
Read More: SaaS SEO: The Ultimate Guide for Building SaaS Website
1. Google Keyword Planner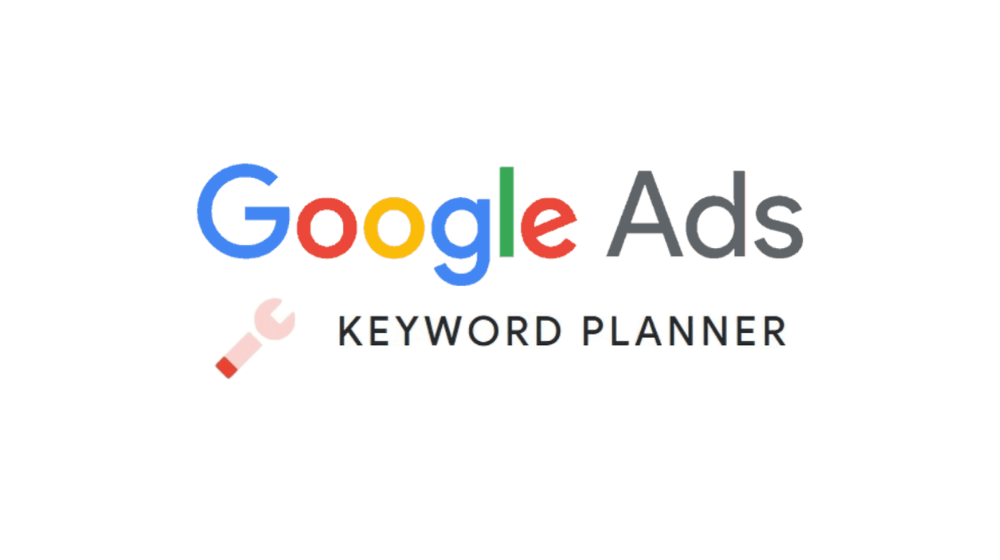 Google's free AdWords tool, the Keyword Planner, is a great place to begin keyword research. In particular, if you use AdWords for at least some of your marketing efforts, this is true. To make keyword research as straightforward as possible, Google offers a variety of tools.
2. Google Trends
Google Trends is another of Google's useful free products. You may search by topic, region, and past searches, and you can enter several keywords at once. Once you've entered that data, you'll get results that show you how much interest there is in a particular word on the internet, what sparked that interest (for example, news coverage), and where the traffic is coming from — as well as additional terms that are connected.
Like most other keyword research tools, Google Trends does not merely give you fixed keyword volume information. As an alternative, it will generate dynamic, interactive graphs that you can download and even post on your website. If you want a more dynamic view of keywords, you may use this tool to see how a search term has changed in popularity over time.
3. Keyword Tool.io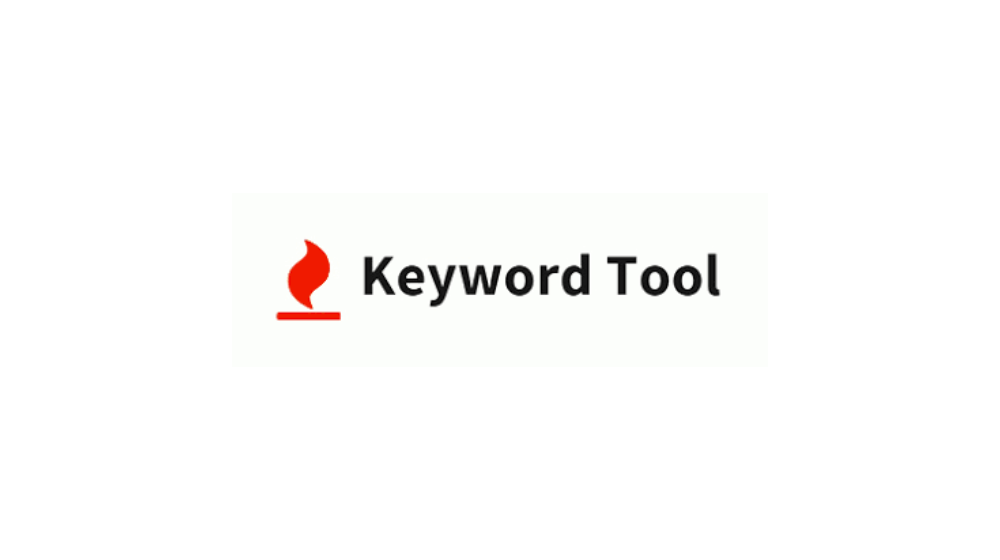 There are several online tools for keyword research, but Keyword Tool may be the best if you just require a list of long-tail keyword suggestions that are related to the ones you already know. It's also absolutely free, and you don't even need an account to utilize the basic version.
Long-tail keyword suggestions may be found using the Keyword Tool, which uses Google Autocomplete. For example, Google Autocomplete provides search phrase recommendations by considering a variety of factors, including how often a specific word has been searched.
4. Term Explorer
Term Explorer's keyword research reports are some of the most comprehensive currently accessible. You may produce more than 10,000 potential keyword variations with a single seed phrase. Maintaining the results in a way that is as relevant as is practically possible and bringing in a significant number of supporting metrics is done very well by the tool.
5. Moz's Keyword Difficulty Tool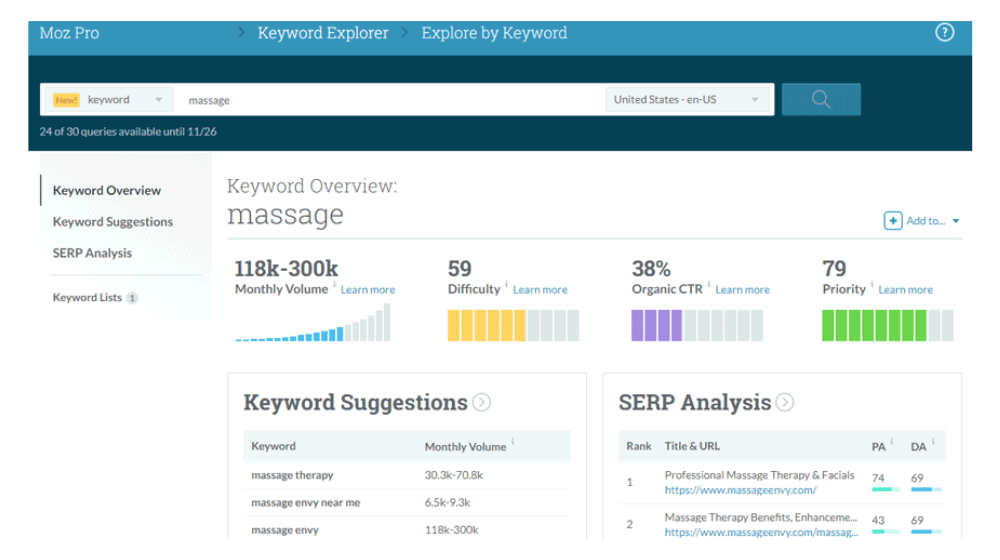 Using Moz's Keyword Difficulty Tool is one of the most valuable features of their premium package. You may use it to find out how competitive a keyword is and which keywords have a good chance of resulting in conversions.
Enter a keyword into this tool, and it will search the internet to get the most relevant results. For each term, a "Complexity Score" will be calculated by considering the current rankings for that keyword and the difficulty of those pages. Search volume information for your keywords may be accessed through the SERP, and the top 10 results for each phrase can be seen by clicking on them.
6. SEMrush
Using SEMrush, competitors may watch their rivals' keywords and see if there are any gaps in the organic search results offered by Google and Bing that their websites can fill. As an example, you may examine the competitive environment by comparing several fields to one another. Additionally, it's essential to look at the domains' most frequently used keywords and their positions in Google's search results.
Search engine results pages (SERPs) position tracking, which is essentially a more complex version of Google Trends, can show you a term's position and the history of its ascents and descents on those SERPs. In addition to their aesthetic attractiveness, their charts are pretty effective for quickly identifying trends and analyzing results.
7. Ahrefs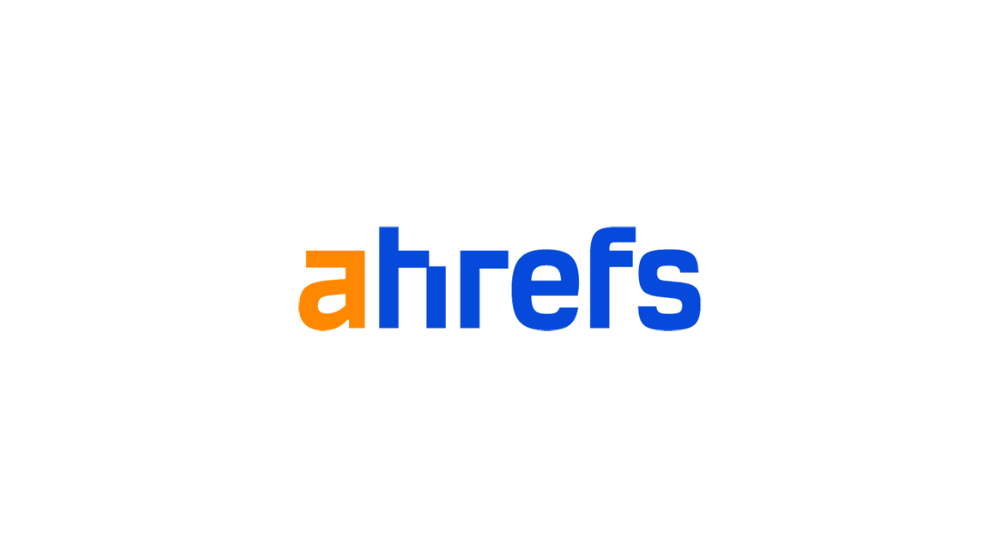 Compared to SEMrush, the Ahrefs Keywords Explorer has many added features and a layout that is considerably simpler to comprehend. The number of actual page visits may be estimated, for example, based on the number of searches. This isn't always the case because of Google's speedy answers to certain topics. Using the Clicks and Clicks Per Search metrics, you'll be able to find terms that drive traffic and avoid those that aren't.
8. GrowthBar
GrowthBar, an SEO software solution for businesses and bloggers, makes it easy to do research into keywords, analyze competition, track rankings, and create new content. Backlink statistics, paid Google ads, organic keyword rankings, and even Facebook Ads can all be analyzed using GrowthBar. Aside from these features, the UI is easy to use and gives a wealth of helpful information.
9. Accuranker
The fundamental differentiator of Accuranker makes it stand out from the crowd as a keyword rank tracking tool: It's lightning-fast, yet it doesn't sacrifice precision for speed. Saving hours watching the progress of your keywords will be much easier now that you can utilize this tool instead. What additional advantages does this tool have? You may use the proxies it provides to get a quick view of a site's position in the SERPs for any given term. If you need to deliver keyword statistics to your supervisor or your team, you'll appreciate the ability to plan weekly reports.
Using the phrases you provide, it delivers highly localized search engine rankings, making it one of the best rank trackers accessible. So it's a great way to see which sites are doing well across different countries, which is helpful if you're trying to reach a global audience with your company's message.
Once you've entered your keywords into the AccuRanker dashboard, you'll be able to see how many people are searching for them and how much traffic they're generating.
Read More: Long-Tail Keywords: A Better Way to Connect with Customers
10. HubSpot
HubSpot's Content Strategy tool is also available in the Marketing Hub. Content Strategy helps you choose and explore ideas, locate keywords or subtopics, and finally allow you to develop your content presented to produce more organic traffic over time.
There are many SEO service provider companies that use these tools to find accurate keywords, competitor keyword analysis, and keyword research also.