How can eCommerce SEO service drive more organic traffic to your website?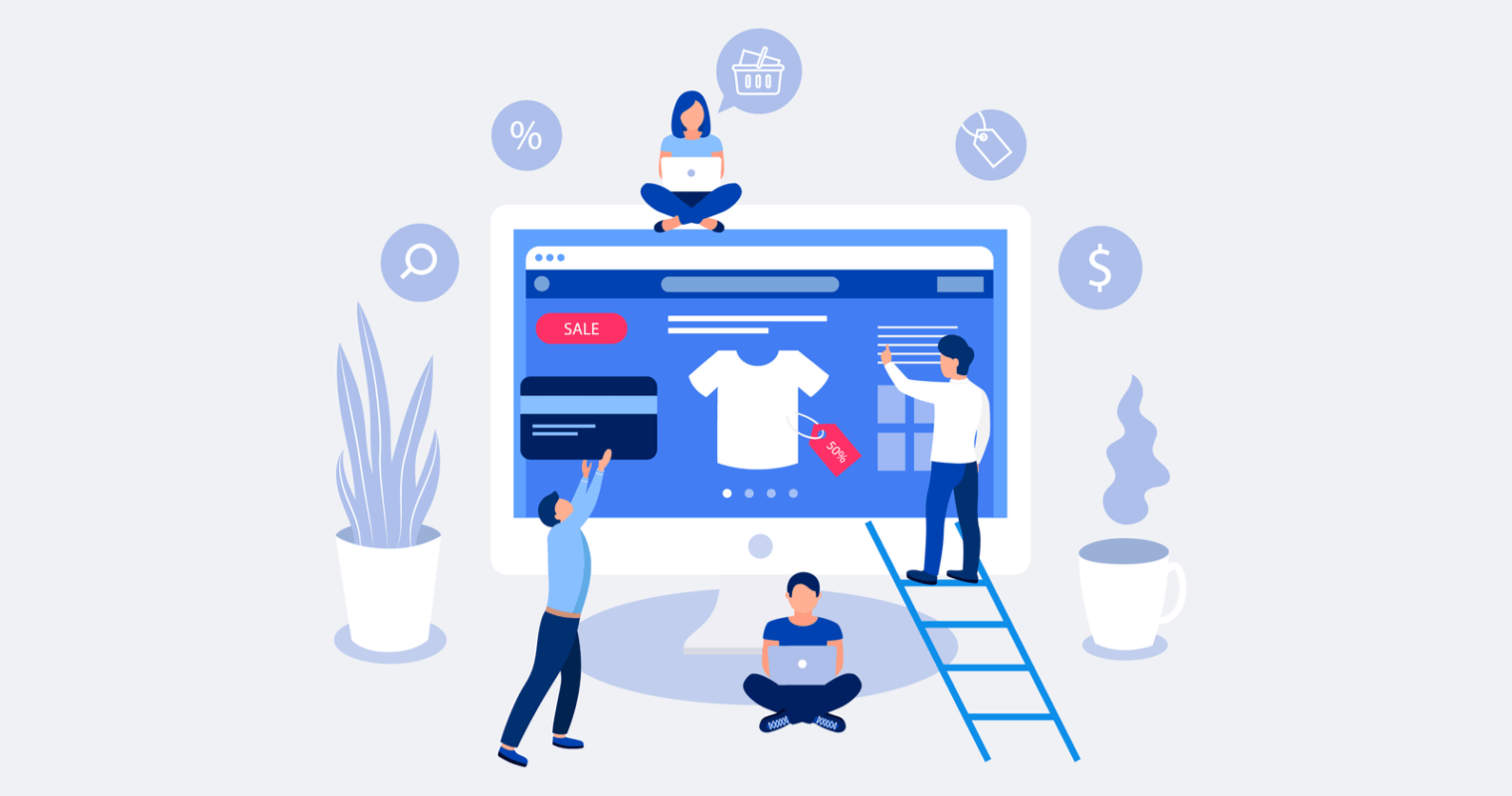 What is the most effective strategy to improve the organic traffic of your website? A complete guide to improve your site's organic traffics. Find out how to use the right keywords and what are the other ways to boost the traffic of your eCommerce website?
Do you know the most common trend of the buyers? They search the product on Google search engines finds the most comfortable deals from the search result.
They rely on Google even if it comes to purchasing a handbag or an automated toothbrush. It means Google has the power to reach more customers. Rather, it is the best way to reach most customers. This is the reason eCommerce SEO services precisely focus on the Google algorithm.
In today's first-paced world, people hardly have enough time to wait. If a page takes more than 2 secs of loading time, it tends to get more bounce rate. So, you have to optimize your eCommerce site so that it comes up with a good rank in search engines. SEO Service Company helps to drive more organic traffic through site optimization.
So, the power of SEO can make your head spin, and it offers a lot of benefits. With the changing nature of the Google algorithm, SEO practices are also taking a new shape. In this blog, you will find the best SEO practices suggested by the best eCommerce SEO Company.
Let's get into the detail:
How eCommerce SEO Service improve the organic traffic of your website?
1. Keyword optimization
What is common between a pair of sunglasses or a tea table? A potential buyer always searches in Google using common keywords before they buy. So, you need to research the keywords thoroughly to rank our eCommerce site on SERP.
So, what are the potential steps?
The initial step is to find the right keywords to rank your homepage, product page, and blog posts.
Before selecting a keyword, you need to consider relevancy, search volume, and difficulty in ranking.
In the next step, you can move on to the exact keywords your potential customers might use in their search.
SEO Services Company in India tends to use long-tail keywords. Even if it doesn't get high search volume, it can make up the majority of the searchers. Scroll down at the end of the search engine page to find the 'related searches'.
Once you have identified an initial set of keywords, you can refine the list with a Google keywords planner.
Find out your competitors' keywords
The success of your eCommerce site partially depends on how your competitors are performing. You need to check on competitors PA and DA (Page authority and Domain Authority). If these two metrics are higher than yours, it suggests you will have a really tough competition with them.
2. On-page SEO
To enhance your site's SEO, you need to be strategic and choose your keywords very precisely. Moreover, you need to use these keywords in different locations like:
Page title
Header
Subheaders
Paragraphs
Product description
Image fine names
Meta title and descriptions
URLs
3. Site Architecture
Site architecture helps to organize your page, and it improves usability, ranking, and conversion. As a result, Google rewards your site with a good ranking. A well-designed architecture maximizes the amount of authority that passes from the homepage to the product page through internet links.
Hire an SEO expert to manage your internal links. With the right use of internal links, you can improve your SEO by showing Google the definite hierarchy and most crucial pages of the websites.
You need to choose the right anchor text that improves the ranking of your page with top keywords.
The longer people stay on your site, the more usability it suggests. If you can improve the usability of your website by using rich content, people spend more time there. Google tends to score better if the usability is great.
For the home page, you can incorporate features like live chat, and for the product page, a detailed description. It enhances the usability of your page and also improves user engagement.
If you have a strong presence on social networks, you tend to get a better ranking. With a strong social presence, the SEO services company builds consolidated brand awareness. On the other hand, it increases inbound links and attracts visitors to spend more time on your page.
4. Mobile Optimization
Most of the online traffic is derived from mobile; therefore, you have to optimize your page for mobile too. On top of that, Google's algorithm gives a high ranking to mobile-friendly sites. Without mobile optimization, your eCommerce site would fail to provide a seamless user experience.
It might cost you a great deal of bounce rate. I am sure you are not ready for it. Optimizing your eCommerce site involves the following variations:
Half of the mobile users tend to leave the site if it takes more than two seconds f loading time. And, 74% of mobile users leave the site after waiting for 5 secs. To improve the page loading speed, they should use simple codes leverage browser caching, and reduce redirect.
There is no point in using flash pop-ups that are not available for mobile devices. Rather, you can use HTML5 for unique effects.
5. Site Improvement
If you don't have the desired traffic rate on your website, you might need to improve the current site and introduce some changes.
So, in which fields do you want to work in the first place?
Page loading speed is one of the fundamental criteria for page ranking. Users tend to leave a page if they have to wait more seconds on your page.
Page loading speed might reduce the dwell time and increase the bounce rate.
Google uses the time visitors spend on the websites to determine the relevance of your content. With proper formatting, you can make sure it is digestible to the visitors.
Local Business information
You should make sure that all contact information and location are thoroughly visible to your site. As Google blends local and organic search ranking, you can include location-specific info to earn more organic traffic from local customers.
To Conclude
If you practice the methods precisely, you can surely improve your organic traffic drastically.  Hire an SEO expert to drive more conversion too. As the search engine is evolving every sec, SEO ranking is getting increased depending on good usability.
Make a choice of validating your keywords periodically and keeping track of metrics to organize your SEO strategies.