Digital Infoways Burgeons by Innovating and Finding Different Solutions to Digital Marketing: GoodFirms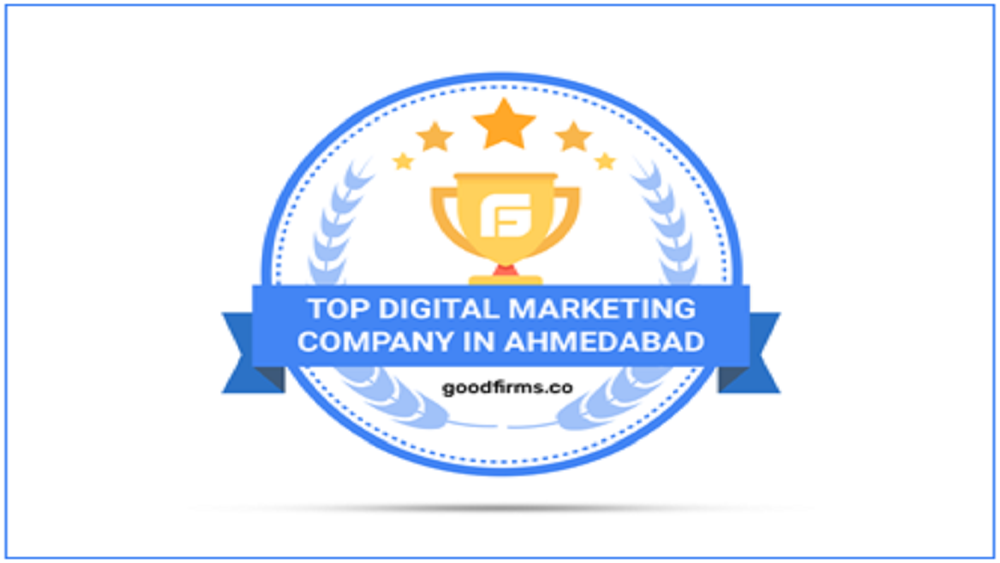 Digital Infoways make clients' journeys easier to reach their targeted audience and achieve latent leads with the keen endeavor and expert skill that has earned them a secure position at GoodFirms amongst Ahmedabad's best digital marketing agencies.
About Digital Infoways:
Incorporated in 2015 and based in Ahmedabad, Digital Infoways provides high-quality digital marketing services to global clients. The services catered to clients cover best SEO services, ASO(App Store Optimization), App Store Marketing, Social Media Marketing(SMM), SEO Reseller, SEO consultant, PPC(Pay Per Click) marketing, Digital Marketing, Website, and Design development services.
With more than 25 employees onboard, Digital Infoways has successfully provided to clients globally. Apart from the business location in Ahmedabad, the company also expanded its digital footprint worldwide, which includes Spain and Australia. The professionals guaranteed 100% satisfaction to the clients through its services.
The professionals at Digital Infoways hold certified degrees in their respective fields, allowing them to understand your needs. Hence, Digital Infoways is one of the best SEO service providers in the country.
The experienced seniors guarantee clients the expected ROI in the requested time. Digital Infoways' mission is to innovate and find different solutions to digital marketing that are result-based and well-suited. The workforce is dedicated to the client's work and will revert with positive results within the predicted time.
GoodFirms Research Process:
GoodFirms, a B2B network of tech firms, assists millions of businesspeople in finding & producing software products & services. With its pioneering critique method, based on three primary evaluation factors viz. Quality, Reliability, and Ability, GoodFirms have favorably simplified the pursuance for service seekers.
Same way, the researchers' team also assessed Digital Infoways. It stated that the firm thrives amongst the foremost firms in digital marketing in Ahmedabad and would soon get listed as one of the top web design and web development agencies in India and Spain, respectively, at GoodFirms.
Digital Marketing:
At Digital Infoways, professional marketers proffer digital marketing services that are unique and guarantee results. Businesses have laid their trust in the methods used by Digital Infoways and have found success. Ergo, the team focuses on essential points that allow seamless marketing of clients' brands on the internet.
The team has multiple digital marketing services which can help clients focus on clients' target audience to boost their business. The online internet marketing agency has skilled specialists who have extensive experience converting the digital tides in clients' favor.
The marketers' team provides a wide range of services that include digital marketing services. As digital marketing has many subdivisions with specific functions in the marketing domain, Digital Infoways have trained professionals who are expert in all these marketing branches. Several businesses have laid their trust in the methods and tactics used by the professionals and have gotten a good ROI in their marketing efforts.
Thus, providing SEO and Digital Marketing with well-tested strategies and tactics endows Digital Infoways to lead as one of the top digital marketing agencies in Ahmedabad at GoodFirms.
Web Design:
Having an outstanding website design ensures a great user experience and user interaction. The users on the website can quickly determine their desired elements, which advance the website's usability.
The expert developers strive to provide a great user experience that directly affects the website's conversion rates and user trust. Digital Infoways comprises a team of creative individuals committed to designing the best website for clients' websites.
The web designers help clients' create or improve their website design that will surely boost their conversion rate and improve their business. The master wizards at Digital Infoways allow enterprises to develop a fantastic website using their expertise in various sectors of web and graphic designing that can be beneficial to the clients in advancing their businesses.
Thus, employing a proven set of rules and processes for a successful web designing approach would soon endow Digital Infoways to tap into the list of top web design companies in India at GoodFirms.
Web Development:
The online platform has become a battleground for companies ranging in all sectors. Nowadays, it is not essential to have a website, but it is vital to have a better website than your competitors. This demands an ultimately evolving website structure that can combine all new technologies along with compelling design. The team at Digital Infoways is trained to develop clients' websites based on the parameters mentioned above.
Being the leading website development company, Digital Infoways' developers handle all clients' website development needs ranging from designing, development, maintenance, and a few others. The developers also handle different types of services associated with web development.
Moreover, the organization holds a team of expert developers who are proficient in different web development technologies. Their methods will result in clients having an appealing website to host their business and services.
Thus, determining the basic strategy and tactics as per the clients' needs and market condition to provide them with robust web solutions would soon endow Digital Infoways as one of the leading website development service providers in Spain at GoodFirms.
About GoodFirms
Washington, D.C.-based GoodFirms is an innovative B2B Research and Reviews Company that extensively combs' the market to find digital marketing, web development, and web design services agencies amongst many other technology firms that offer the best services to their customers. GoodFirms' extensive research process ranks the companies, boosts their online reputation and helps service seekers pick the right technology partner that meets their business needs.