How Much Does Social Media Marketing Cost in 2022
In this technologically upgraded century, social media marketing serves a decisive role in online marketing ground. As we all know, billions of people worldwide use social media to connect, so it implies that social media marketing possesses the high potential to propagate any business to compete in today's fast competitive business world.
You may post or publish attractive and helpful content on your social media accounts to grab the attention of millions of users. If you intend to promote your business through social media platforms, it offers you the scope to receive feedback from your audience and run various social media ads.
Social media has proved to be very convenient for companies to keep regular contact with their customers. You, as a businessman, can avail yourself of the social media marketing services at a cost.
Now, no specific cost is allocated for the service. The cost depends on the different factors and conditions, including your business location and your business category.
The blog will discuss the budget of your social media marketing costs in 2022, focusing on some tips concerning how to measure your marketing budget or how to talk about the budget structure.
Outsourcing or 'Do-It-Yourself'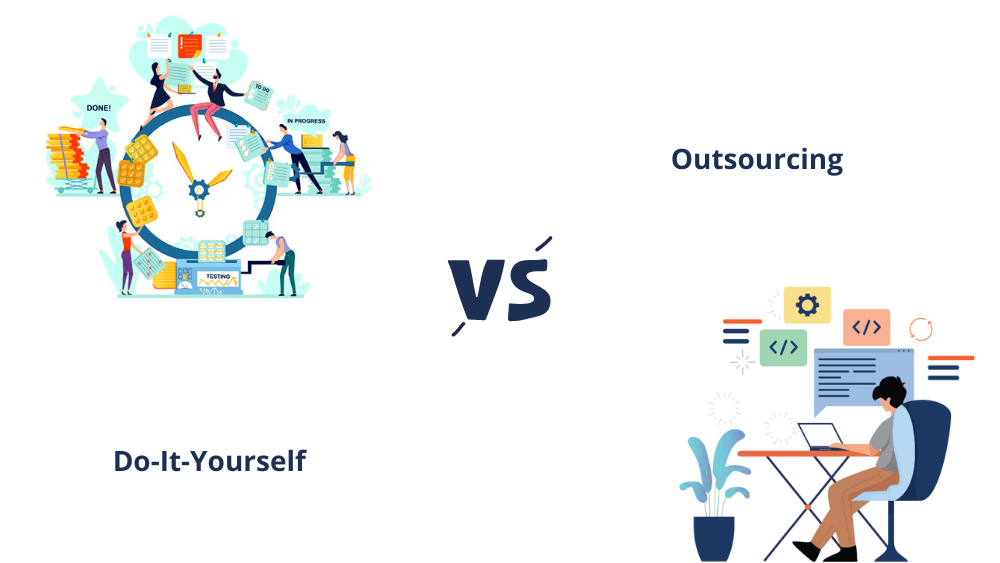 You need to decide whether you want your social media campaigns to be organized by a third-party company or conducted yourself. Doing the campaigns independently is always a secure option, but you need to know the whereabouts of the social media marketing campaign operations.
If you plan to arrange the campaign yourself, you may use some automation to save time. You may search for fair, inbuilt schedulers and subscription-based services to automate the campaigns. Free options are available in abundance, but you need to pay a fee to avail of the professional service.
Read More: How to Optimize Local Traffic for Real Estate Business
You need to implement a well-planned strategy to execute the campaigns successfully. You must keep one thing in mind: initially doing campaigns on your own seems to be more cost-friendly than spending money on outsourcing. But, in the long run, quality wins over quantity.
Do-it-yourself campaigns often face the risk of high expenditure on an unsuccessful venture. You may face several unknown obstructions on the way.
The Link Between Location & Social Media Marketing Cost 
You need to spend your money intelligently to avoid unnecessary expenses. The third-party agencies (outsourcing) offer multiple packages and models at different ranges. If you choose to apply for outsourcing, you must research to find the best agency to meet your requirements.
Your predictive budget is one of the fundamental determinants in finding a quality marketing agency. If you step on the ground with a high budget plan, some marketing agencies may mislead you to spend some money unnecessarily. A reliable agency would first know about your requirements and try to bring you the best result.
The location has a deep impact on the budget. In this digitalized era, mainly outsourcing agencies offer services globally. Sometimes, you have to overlook the agency's location while prioritizing their services, but it is always convenient to search for an agency in your business locality. This way, the agencies always know about the demand and culture of the local people. The outsourcing agencies near you can guide you to conduct more cost-effective campaigns on social media.
Read More: The Best 5 Social Media Marketing Companies and Their Services in 2021
The Basic Determinants of the Cost
The cost of Social media marketing depends on various elements. You must decide before the investment what kind of campaigns you need to incorporate for your business.
Visual promotion is a quintessential part of social media marketing. You must emphasize the visuals. You need cover photos, an official logo, stock photos, and videos to use for individual media content. In this context, YouTube Video Marketing Services offers a functional role.
There are two other substantial factors behind marketing costs. The first is Copywriting and the second is Social Media Management. Marketing needs 100% unique content for organic posts. You need skilled designers and copywriters to keep up the quality. You must frame a sound salary structure for the experts.
Social Media Ads need monetary investment. You need to enhance your customer reach through the ads. The cost varies from platform to platform. You must think wisely before planning the budget. You can ask for an effective strategy from the experts of an active media marketing agency.
You may get the best results via Facebook Marketing Services when your company is B2B, but you need exposure to a different platform like Instagram Marketing Services for advertisement. Each business has a particular platform and audience. It is your job to select the most suited social media platform for your marketing campaigns.
You can make use of the social media platform of your choice with respect to the determinants mentioned above. The tools need an extra cost, but it increases the company's scope to succeed. Your right decision can make your social media marketing campaigns cost-friendly. Here, third-party agencies can help you with the best guidance.
Sometimes, the cost becomes high for small business hubs, but it is also necessary to spend some money on a sector you are inexperienced in. The agencies help you to see the drawbacks of your company.
To Conclude,
The blog has discussed the factors and elements that manipulate the social media marketing cost in the current year. If you have any queries regarding the topic, you can have a detailed consultation with our expert team of Digital Infoways'; A Social Media Marketing Company in India.